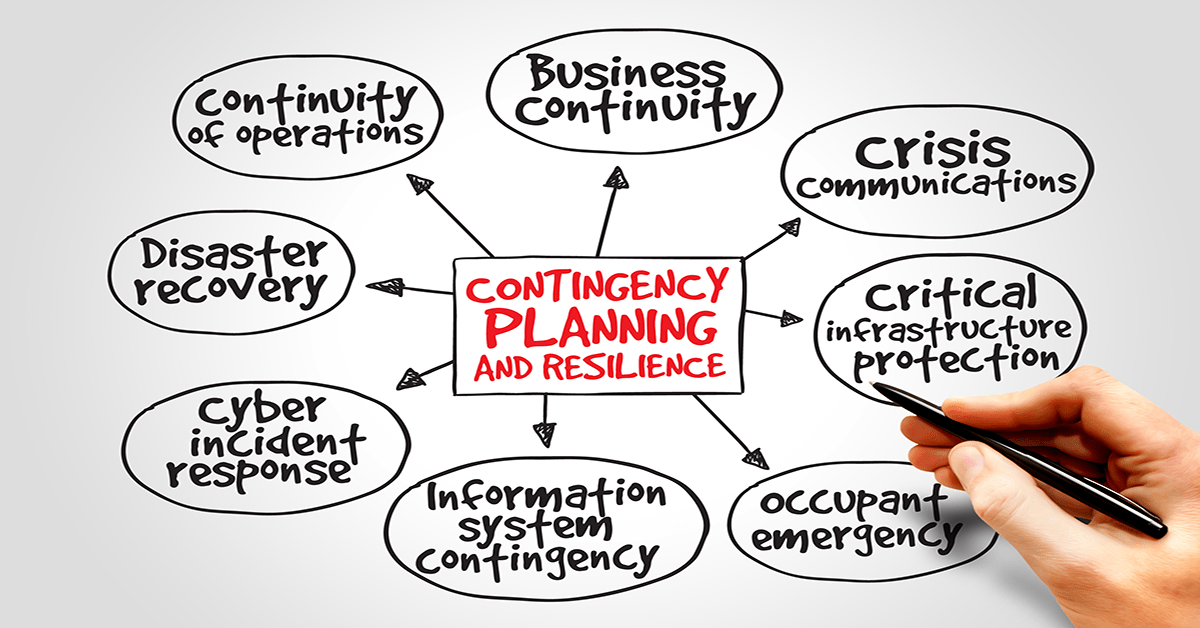 Contingency Plan for Small Business Tech
A Disaster Recovery Contingency Plan is Critical to your Business
Business today relies on technology and it largely grinds to a halt when it is not accessible.  With that in mind, it seems that every other day there is another threat to this essential business machine.  Human error, environmental disasters, cybercrime and extortion attempts, with theft and equipment failures rounding out our list are all real threats.  Contingency planning in other areas of your business take place, but often the technology contingency plan is overlooked.
Creating a contingency plan will help you understand the threat
The first objective needs to be a detailed inventory.  What systems are in use, and what function does the business rely on?  Data, hardware, software and services all need consideration.
Consider the following:
Computer room environment (secure computer room, climate control, backup power supply)
Hardware (networks, servers, desktop and laptop computers, wireless devices and peripherals)
Connectivity to a service provider (fiber, cable, wireless)
Software applications (EDI, email, ERP, Office)
Data and restoration
Second, rank your risks
Equipment failure will be the easiest to plan for, while human error will be a bit tougher to deal with.  Studies have shown that human error is the largest single cause of disruption and economic loss.  End users introducing security threats is common and there are many ways to deal with them.   It will be necessary to understand how much downtime costs, and how much of it you can tolerate.
With this in mind
Create a plan of action considering those risks.  Can you eliminate or reduce these risks?  Consider hardware failure, do you keep spares of critical system components on hand?  Our Managed IT clients have the benefit of knowing that we stock critical infrastructure components – "next day" service is far too slow.  Have you considered what would take to bring you back online in the event of a total loss of your offices due to fire or flood?
Now that we have an understanding..
When your business has a clear vision of the threat, and has implemented steps to prevent them from engulfing your business: WRITE IT DOWN.   Your contingency plan should document step by step actions to take should be ready to go in the event of a disaster.   Key employees should know exactly where to turn given any adverse event with your technology.
Finally, work the plan and test it.  With everyone involved, go through the steps to get your vital infrastructure back online and test, test, test.   Collett Systems LLC works hand in hand with clients and vendors to develop bulletproof disaster mitigation plans.   We implement solutions for a 'worst-case' scenario.  With the proper planning, complex deployments can be safeguarded and brought back online rapidly at our "Hot Site" facility or another of your choice.
Call us today to discuss your needs in downtime prevention or get in touch with the handy form to the right!
Check Ready.gov for more IT disaster recovery tips.