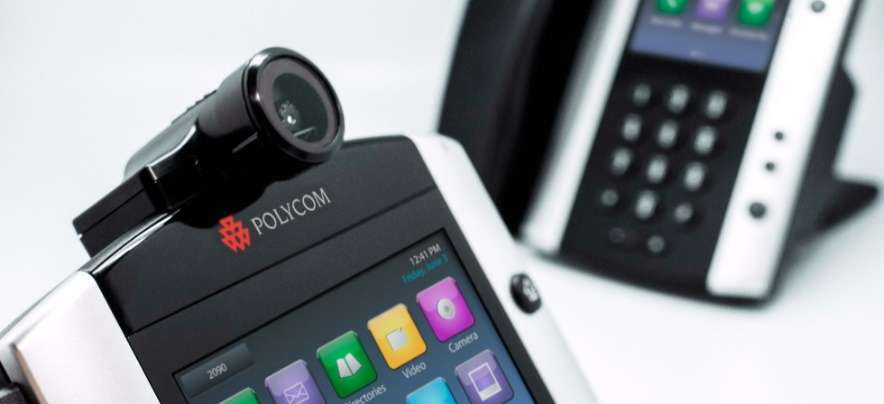 Peer-to-Peer Video Calling Enabled
Video Calling with Polycom VVX 500/600
Video Calling does not require a PC, software, or any external videoconferencing solution. Simply plug in a Polycom VVX Camera (sold separately) into the dedicated slot on a Polycom VVX 500/600 desk phone, and dial as usual.
Receiving video calls is just as easy as placing them. With autostart video enabled, simply answer a video call like any other phone call – by picking up the handset. Then open or close the manual camera privacy shutter as needed.
User interface features:
| | |
| --- | --- |
| Physical privacy shutter | Local side-by-side, PIP window modes |
| Adjustable tilt control | Autostart video option |
| Plug-and-Play setup | Anti-flicker compensation |
| Normal, Full, Crop video screen modes | 2 color/4 state status LED |
Solution requires:
Polycom VVX 500 or VVX 600 desk phone
Polycom VVX Camera
Note: Polycom VVX 500/600 desk phones are required on both ends of the connection.